Thursday 2nd June

Platinum Jubilee Generation Tea Party
Residents over the age of 65 are invited to the Royal British Legion Hall to enjoy an afternoon tea, with fancy cakes (of course) and to be entertained by, and join in with, a rousing singalong with the U3A singers, watch a country dancing display, and take part in bingo and a raffle, with prizes. Entry is free, on a first come, first served basis and transport can be provided if required. Just mention this when booking your ticket, which will be available from Bourton's Visitor Information Centre in Victoria Street from early April.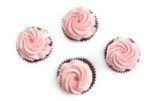 Children's Parties
Primary School age children resident in Bourton are invited to attend parties to celebrate the Queen's Platinum Jubilee. The parties will be held at the Primary School Hall and will be split into two groups based on Primary School years:
Reception, Years 1 and 2
Primary School Years 3-6
The afternoon entertainment will include a circus skills performer, and a special guest may pop along to help hand out party bags……
Numbers are naturally limited, and entry will be on a first come, first served basis and subject strictly to pre-booking.
Forms are available from the Primary School office or can be downloaded using the attachment below. Parents are asked to note that only forms returned by e-mail to the address on the form can be accepted – please do not return them to the Primary School as it is not involved in the organisation of this event.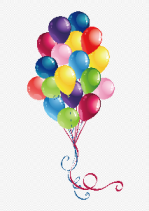 Beacon Lighting
There is a long and unbroken tradition in our country of celebrating Royal Jubilees, Weddings and Coronations with the lighting of beacons. In 1897, beacons were lit to celebrate Queen Victoria's Diamond Jubilee, and in 1977, 2002 and 2012, beacons commemorated the Silver, Golden and Diamond Jubilees of The Queen.
On 2nd June 2022, we will celebrate a unique milestone in our history, Her Majesty the Queen's 70th year as our Monarch and Head of the Commonwealth - her Platinum Jubilee. It is a feat no previous monarch has achieved and to commemorate this historic landmark, more than 1,500 beacons will be lit throughout the United Kingdom, Channel Islands, Isle of Man and UK Overseas Territories, and one in each of the capital cities of Commonwealth countries in recognition of The Queen's long and selfless service. The beacons will enable local communities, individuals and organisations to pay tribute to her as part of the official Platinum Jubilee Weekend of celebrations.
Bourton will join in with this celebration by lighting its own beacon at 9.15pm to coincide with the timing of the national commemoration. Plans for this have yet to be finalised but we can already say that the beacon will be lit on a part of the land on the Industrial Estate. Exact details will be provided here once arrangements are complete, but residents are invited to gather to watch the beacon lighting which will mark the first day of the celebrations.